Then again, in June 2022, when the Golden State Warriors defeated the Boston Celtics in the 2022 NBA Finals, James Droz uploaded a video. At the time, he hilariously roasted the Boston Celtics, gaining over 2.4 million views and 315,600 likes.
James Droz was invited to watch a game against Oklahoma State in November 2022. It came as a surprise to him when his mother broke the news to him that he was going to watch the match in person.
James Droz's mother talked about his enthusiasm during the games. He doesn't stop cheering from his seat and even calls out the referees when they make any wrong calls. Hainzinger is grateful to James' followers and everyone else who made it possible for them to attend such a prominent sporting event as Bedlam.
She shared that all of this will leave a lasting impression on him and what he will do going forward. She continued:
"You never know what your kids are going to do. … It'll definitely be a memorable event for me and my family and all of our loved ones. I mean, how many people get invited to Bedlam because they're TikTok famous? It's crazy. This is a once-in-a-lifetime thing for him."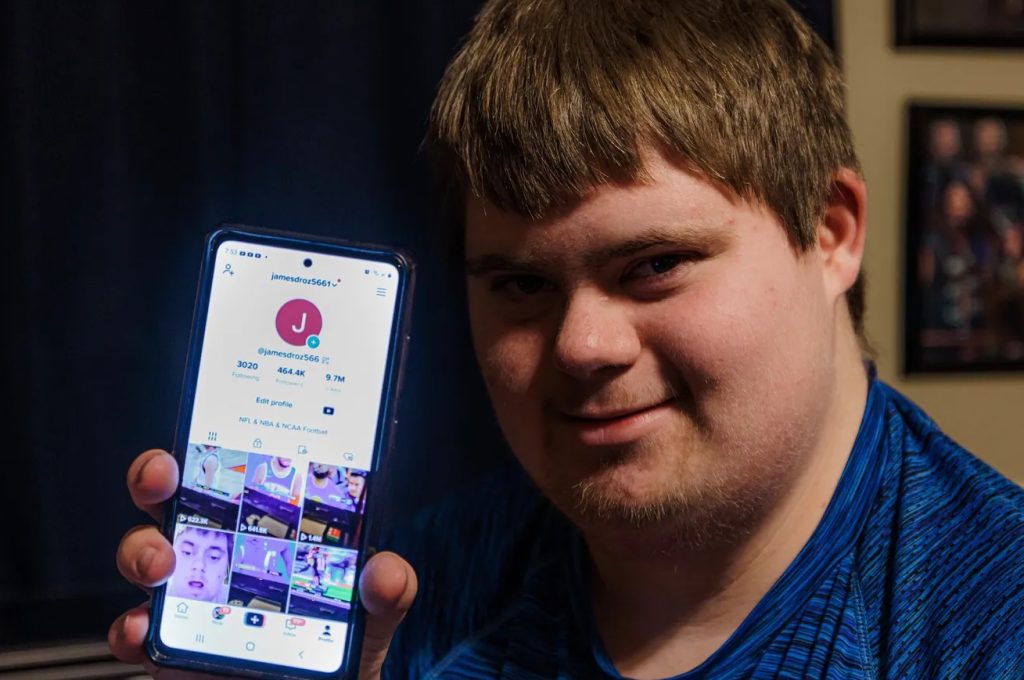 A 2020 OU graduate Anthony Rayburn, who follows James Droz on TikTok and has become one of his dedicated fans, proposed for James to visit Norman to watch the game. Rayburn said that he uses TikTok a lot and since he loves sports, he is one of James' biggest fans.
He added that when he found out that James was from Bartlesville, he decided to invite the TikToker to Normal since he also likes OU and OSU.
He further added that James' TikTok reaction videos are something he looks forward to every weekend. James' cheerful commentary is not aimed at mocking or ridiculing any team. It's all playful banter and his catchphrase is even being used by people from other fan bases.
Ray shared that James Droz is his favorite TikToker. Read James Droz Merch Blog