Official James Droz Merch
James Droz, a special needs TikToker from Bartlesville, went viral for his "what happeneduhh?" reaction videos about basketball and football games. He has gained around 700,000 followers on TikTok, most of whom love his catchphrase. Buy James Droz Merch Here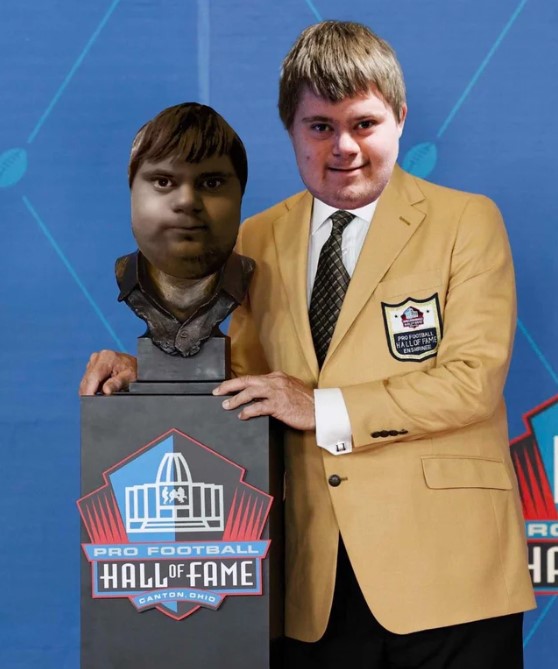 Droz makes these videos after high-profile NFL games where he asks the losing team and uses his catchphrase, "What happened?"
James first went viral in January 2022 when he uploaded a video asking "what happened?" to the Minnesota Vikings. Over the next ten months, the video was viewed about 652,100 times and has garnered 65,000 likes. In his next video, he asked the same question to the Pittsburgh Steelers, and the video got over 1.7 million views and 170,300 likes.
James' has been watching sports from an early age. His mother, Susan Hainzinger said Droz used to memorize the score of whatever football game he watched. Growing up, James Droz played all sorts of sports.
James Droz's Nfl Commentary
Droz spends his weekends watching NFL games, and his reaction videos have people amused.
In mid-2022, James Droz shifted his focus from the NFL to the NBA and made similar reaction videos to those games. Even here, he asked the losing teams, "What happened?"
He made this commentary regarding the Phoenix Suns losing and the video gained around 2.3 million views and 312,700 likes in just six months.
Special Edition
Buy James Droz Merch. Hoodie Clix Portrait Cartoon Red Pullover Hoodie, T-Shirt, Youth Adult Shirt, Unisex Shirt Gift For Women Men Kid